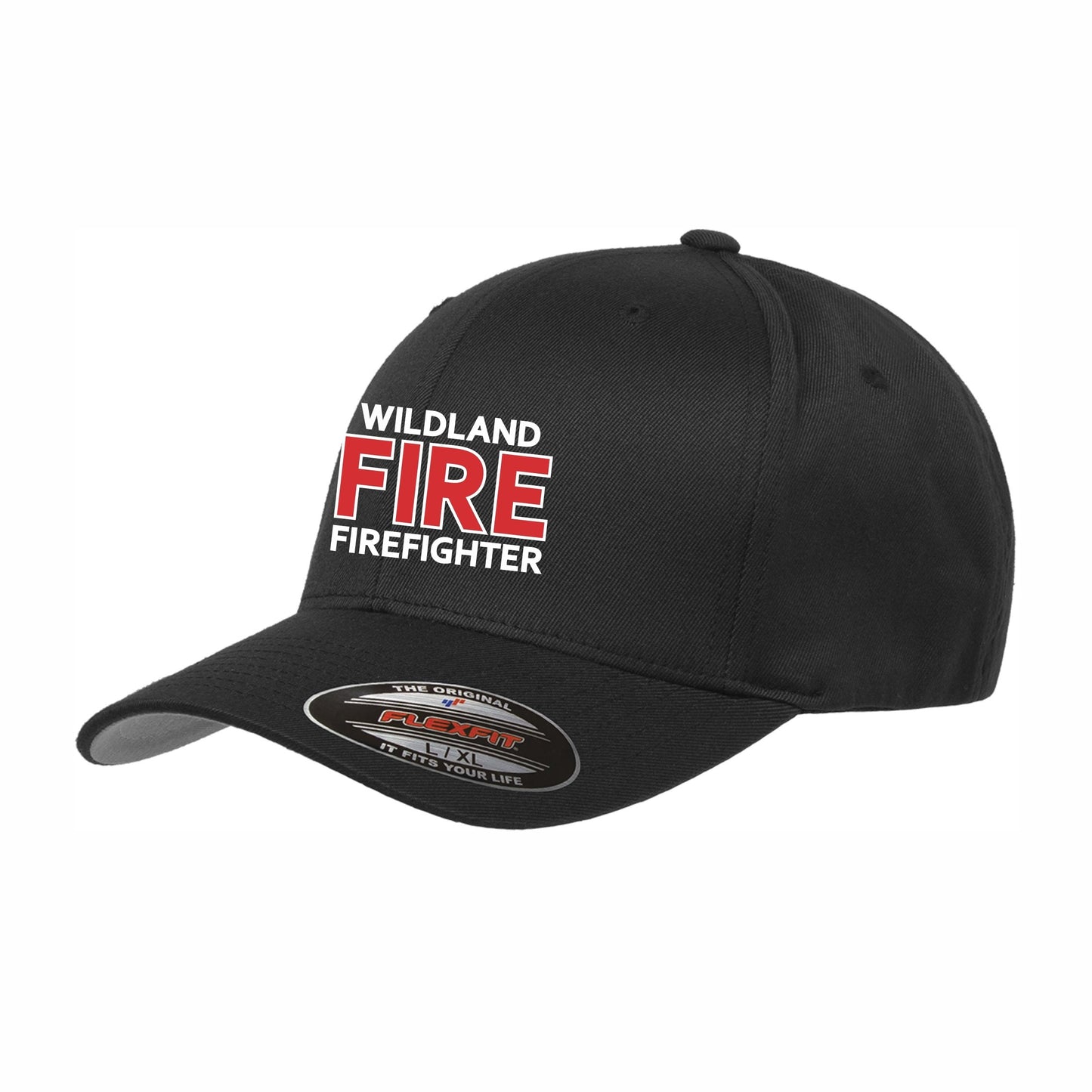 Description
Gear up and show your unwavering support for the brave men and women who battle the untamed forces of nature with our Black Flexfit Hat. Featuring a bold logo that proudly reads "Wildland Firefighter," this hat pays homage to the fearless individuals who put their lives on the line to protect our communities and safeguard our wilderness.
Crafted with comfort and durability in mind, our Flexfit Hat is designed to provide a perfect fit for every head shape. The black color adds a touch of sleekness and versatility to your wardrobe, making it suitable for both outdoor adventures and casual urban style.
Made from high-quality materials, this hat is built to withstand the rigors of the field. Its breathable fabric ensures maximum comfort, allowing your head to stay cool even during the most demanding firefighting operations. The structured crown and curved brim offer both style and practicality, shielding your eyes from the sun and providing a confident, athletic look.
The iconic "Wildland Firefighter" logo prominently displayed on the front serves as a symbol of honor and respect. It represents the dedication, courage, and selflessness of those who selflessly face the flames to protect lives, forests, and wildlife. By wearing this hat, you're not only showing your support but also raising awareness about the vital role these heroes play in our society.
Whether you're a wildland firefighter yourself, a family member, or a supporter, our Black Flexfit Hat is a must-have addition to your collection. Wear it with pride and join the community of individuals who appreciate the tremendous sacrifices made by these brave men and women.
Stand in solidarity and honor the wildland firefighters who battle the fiercest infernos. Get your hands on our Black Flexfit Hat today and wear it as a symbol of your unwavering support. Together, let's show gratitude and respect for those who put their lives on the line to keep us safe.
63% Polyester / 34% Cotton / 3% Spandex

Athletic Shape. Hard buckram. Silver undervisor. Look and feel of wool. 8 rows of stitching on visor.
Sizes:S/M (6 3/4" 7 1/4") L/XL (7 1/8" - 7 5/8")